Understanding Business & Technology
Technology is a tool. If used correctly it has enormous potential for any business.
Peter Read has been involved with Business at all levels for 30 years.   
He has performed the roles of:
General Manager, 
Business Systems Manager,
Systems Administrator,
Project Manager,
Service Delivery Manager.
Peter operated his own family business in the small business sector and also worked as a contractor for some of Australia's largest companies.  
His experiences and skills are supported by a Masters Degree in Business and Technology through the University of New South Wales.
It's not often you find someone with a Technology background who understands how business works.   
Peter has the ability to read a profit and loss statement, dig down with the owner to identify business challenges and opportunities.   It's then we'll find the solutions and improvements to increase your bottom line.
Peter has gone to great lengths to build a professional team that specialise in their chosen fields.   Those are the key fields that will make your business perform.

Peter Read
Peter Read MBT has 30 years of business experience specialising in application from the technology sector. He is passionate about business processing, automation and increasing the bottom line of anyone who seeks his assistance.

The Digimen are Sign, Print and Design specialists in North Queensland. They have over 50 years of experience in Marketing and Selling strategies. The Digimen provide high level skills in graphic design and enhanced business marketing strategies.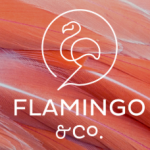 Flamingo & Co are leaders in the field of Digital Marketing and Social Media Management. They lead the charge in Australia as one of the most capable and results driven digital marketing specialists.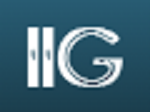 Internet Information Group are a dedicated network company providing professional grade services in Internet Service Provision, IP telephony, hosting and networking services. IIG started operations in 1995 in North Queensland and are now a National supplier.